Advertisements
&
General Announcements
---
THE UCLA HERB ALPERT SCHOOL OF MUSIC
announces a full-time, career (with full benefits), staff Piano Technician position.
Manage the Herb Alpert School of Music's inventory of pianos by focusing on long-term sustainability and maintenance of the collection, while prioritizing performance and critical-use instruments. Provide day-to-day upkeep and regular tuning of all instruments, making use of the School's piano shop to recondition, rehabilitate, and adjust actions and conduct emergency repairs as needed.
Additional job information and application found at:
https://hr.mycareer.ucla.edu/applicants/jsp/shared/frameset/Frameset.jsp?time=1504407432671
---

---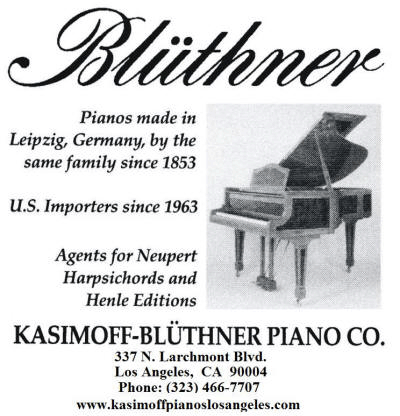 ---